---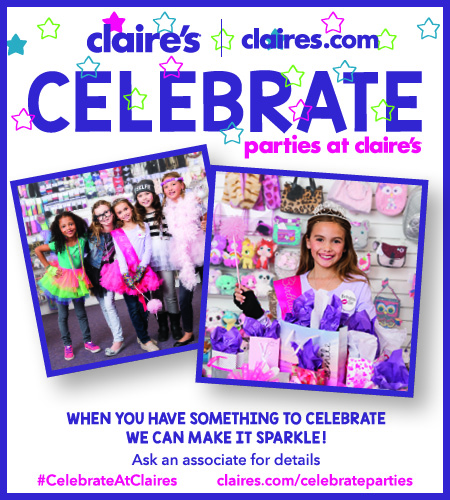 Are you looking to party? Celebrate at Claire's!
Claire's hosts parties of all types in-store -- before, during & after hours.
Please see a store associate for details.




$10,000 Holiday Giveaway
November 22, 2018 through December 20, 2018
Have you had something on your wish list that you never ended up getting? Well keep it on there beca...
Black Friday Deals & Offers
November 22, 2018 through November 26, 2018
As if Fridays needed a reason - Fashion Outlets doors open at 10 PM on Thanksgiving and remain open ...