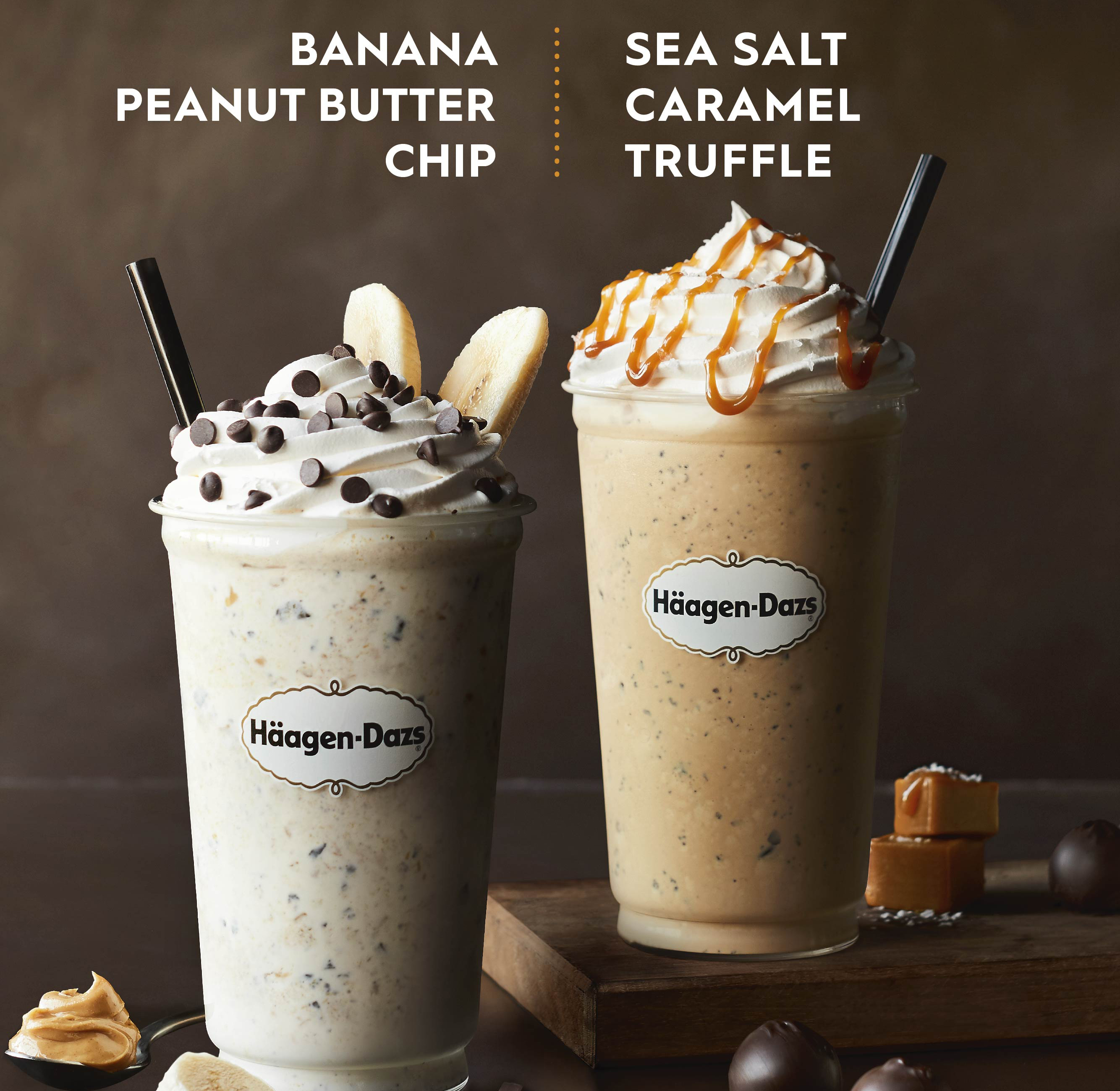 New Flavors at Häagen-Dazs
Now through September 30, 2018
Häagen-Dazs Shops is excited to introduce two new flavors to our ice cream portfolio: Banana Peanut Butter Chip and Sea Salt Caramel Truffle!
A can't miss summer dessert, the Banana Peanut Butter Chip Milkshake is perfectly blended and topped with handmade whipped cream, mini chocolate morsels and fresh sliced bananas. As a caramel lover, our Sea Salt Caramel Truffle Milkshake is a must. A decadent handspun shake topped with fresh whipped cream, caramel drizzle and sea salt flakes. Also served deliciously on their own in a cup or waffle cone, our new indulgent flavors are sure to become customer favorites.

Treat yourself with something sweet and visit your local Häagen-Dazs Shops today!