Puma x First Mile: Plastic into Product
Now through July 31, 2020
| PUMA ,

Level 1
---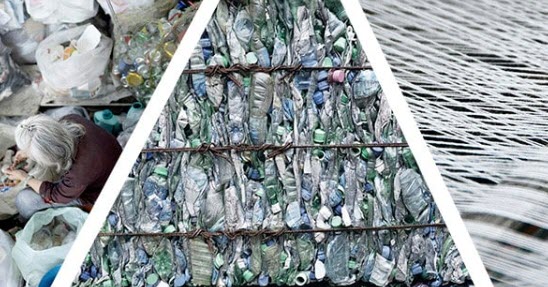 Shop the PUMA x FIRST MILE Collection, Today!
PUMA x FIRST MILE isn't just about turning plastic into product. This is a collection rooted in social impact and human connection—one that threads people together around a decision to do better.
1. Plastic Collection:
First Mile collectors source plastic bottles from communities in Haiti, Honduras, and Taiwan to trade at local plastic collection centers.
2. Collection Center:
Once prepped and bundled, the bottles are transported to a recycling facility for processing.
3. Recycling Facility:
Recycling facilities grind the bottles into plastic flakes which are then extruded into pellets. Caps and labels are removed to prevent contamination from any non-PET materials.
4. Fiber Making & Texturizing:
The pellets are turned into fine strands, then texturized into a soft fiber.
5. Yarn Spinning:
Fibers are spun and further texturized to create a more substantial strand of yarn with optimal feel and flex.
6. Fabric Manufacturing:
First Mile yarn is woven or knit to create fabrics and textures for products that truly empower from the first mile forward.
Polo Ralph Lauren VIP Offer
Now through June 30, 2020 | Polo Ralph Lauren Factory Store
Valid 5/20-6/30/20 Enjoy 20% Off Your Purchase OR 25% off $125 or More!* Offer code: Q7383 * Off...
OPEN STORES & CURBSIDE PICKUP*
Ongoing
CENTER HOURS: Monday - Saturday: 11am - 7pm. Sunday: 12pm (noon) - 6pm. We continue to promote a hea...