Puma x First Mile: Plastic into Product
---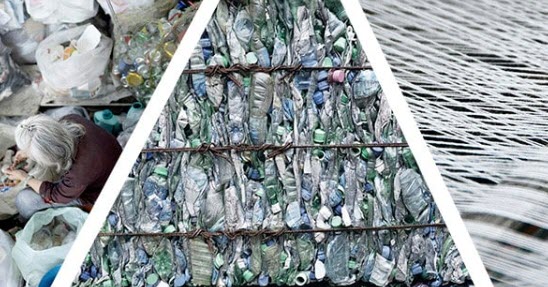 Shop the PUMA x FIRST MILE Collection, Today!
PUMA x FIRST MILE isn't just about turning plastic into product. This is a collection rooted in social impact and human connection—one that threads people together around a decision to do better.
1. Plastic Collection:
First Mile collectors source plastic bottles from communities in Haiti, Honduras, and Taiwan to trade at local plastic collection centers.
2. Collection Center:
Once prepped and bundled, the bottles are transported to a recycling facility for processing.
3. Recycling Facility:
Recycling facilities grind the bottles into plastic flakes which are then extruded into pellets. Caps and labels are removed to prevent contamination from any non-PET materials.
4. Fiber Making & Texturizing:
The pellets are turned into fine strands, then texturized into a soft fiber.
5. Yarn Spinning:
Fibers are spun and further texturized to create a more substantial strand of yarn with optimal feel and flex.
6. Fabric Manufacturing:
First Mile yarn is woven or knit to create fabrics and textures for products that truly empower from the first mile forward.
Free Ear Piercing
Now through March 31, 2020 | Claire's Outlet
Get your ears pierced for FREE at Claire's!* *With the purchase of a starter kit. Additional charg...
Haagen-Dazs: The Ruby Cacao Collection
Now through April 30, 2020 | Haagen-Dazs
NOW - April 30th, 2020 Introducing the luxurious new color and flavor experience of the ruby cacao ...