Now through October 31, 2020
---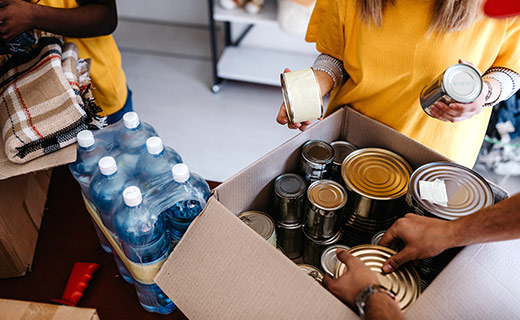 Help us in supporting our local community food banks from coast-to-coast. We've partnered with Greater Chicago Food Depository to collect monetary donations on their behalf.
Donating is Easy:
Donate Online:
Visit the Greater Chicago Food Depository Website
Select an Aisle- Similar to a traditional grocery store, there are 4 shopping aisles and more than 40 products to choose from.
Shop- Click on each product to learn more about its significance. Once you find the perfect product, you can drag and drop that item into your shopping cart.
Checkout- When your cart is full, simply click the checkout button and you will be prompted to securely process your online donation.
Donate In-Store:
Concierge Services, located on Level One, is hosting a food drive collection bin. Donate $10 or more in food and receive a $10 Visa® Gift Card! Please bring your receipt as proof of amount spent.
Make sure you share with your family and friends! Working with our partner properties throughout the country, we're aiming to help serve a million meals to those in need. We thank you for your generosity.
See All Participating Properties