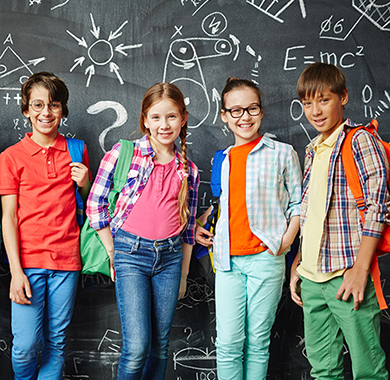 Back-to-School Celebration
Now through August 27, 2017
Save fashionably and head back to school in style during our Back-to-School Celebration! Enjoy exclusive offers and save even more at all your favorite stores, just in time for the new school year.
Visit Concierge Services to receive a Back-to-School envelope featuring exclusive offers, incentives and/or coupons from retailers
Donate a new school supply to benefit local children in need and receive a free general admission ticket to the Brookfield Zoo (adults $19.85).
- School supplies will be donated to SOS Children's Villages Illinois
- Items must be at least a $5 value
- One ticket per item donated, up to 5 tickets
- Take a look at suggested donation items here
PLUS:
Students and teachers who present their school ID at Concierge Services will receive a free 7-day trial of our Fashion Outlets Savings Pass
Sign up for Shopper Rewards between August 12 - 27 and receive $20 in Shopper Rewards Cash redeemable between August 28 and September 10! Visit www.mallshopperrewards.com to start earning.
More about SOS Children's Villages Illinois
SOS Children's Villages Illinois, founded over 25 years ago, is a 501(c)3 child welfare agency that provides a stable home in a supportive, community environment designed to help children in need grow into caring, productive, and self-reliant adults. The SOS Children's Villages model differs from traditional foster care in emphasizing the following four components: 1) Children live together with their siblings, 2) Children receive care and support from a full-time, professionally trained Foster Parent, 3) Children grow up in a private, single-family home, 4) Children are supported by the Village, designed as an intentional community of care.

SOS Children's Villages Illinois celebrates a 100% high school graduation rate, compared to a national average of 50% for children in foster care. In November 2015, Chicago Magazine named SOS Children's Villages Illinois one of the "Best Charities in Chicago."