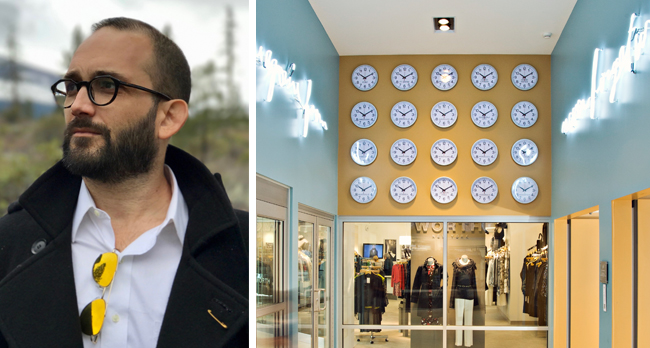 Never Forget Where, 2013

Installation using clocks and neon


Bert Rodriguez (b. 1975 Miami, FL) is an artist and composer who works with a wide range of media, and genres, including installation, performance, photography, sculpture, film, video, sound and tenderness. He uses various methods to translate his ideas, which explore the relationship existing between art and audience. He received a BFA in Painting from New World School of the Arts, Miami, FL, and also attended Skowhegan School of Painting and Sculpture, Skowhegan, ME.
Bert Rodriguez's work has been shown widely nationally and abroad, including exhibitions at several prestigious institutions, such as in New Work Miami 2010, at the Miami Art Museum, Miami, FL; IN YOUR OWN IMAGE: The Best of Bert Rodriguez Greatest Hits Vol. I at the Bass Museum of Art, Miami Beach, FL; Whitney Biennial (2008), at the Whitney Museum of American Art, New York, NY; At This Time (2005), at the Rubell Family Collection, Miami, FL; and Becoming Father, Becoming Infant (2004), at the Bronx Museum, Bronx, NY.