Visit Us
Fashion Outlets of Chicago features over 130 outlet stores and a variety of services for traveling shoppers.
---
Hours
Please check with individual stores and restaurants for their current hours.
MONDAY: 10 AM - 8 PM
TUESDAY: 10 AM - 8 PM
WEDNESDAY: 10 AM - 8 PM
THURSDAY: 10 AM - 8 PM
FRIDAY: 10 AM - 8 PM
SATURDAY: 10 AM - 8 PM
SUNDAY: 10 AM - 7 PM
When You're Ready, We're Ready to Welcome You Back
We all need something to look forward to again. And nothing is more exciting than planning that next perfect getaway. The one that can't get there soon enough. Because the journey begins the moment we decide to go somewhere. Anywhere. It's time to feel that feeling once again. Let's get inspired. Let's save a date. Let's book a trip. And aim for the destination that will feel like no other.
We are proud to be a supporter of the Let's Go There campaign, joining the collective travel industry, including brands and organizations, from airlines to hotels and resorts, travel advisors, car rentals and theme parks, across every state and city in the U.S. to reignite America's sense of wanderlust. We are all working together to inspire your next great adventure and ensure your future trips are as comfortable as possible.
Let's Go There. When it's time for you, we'll be ready.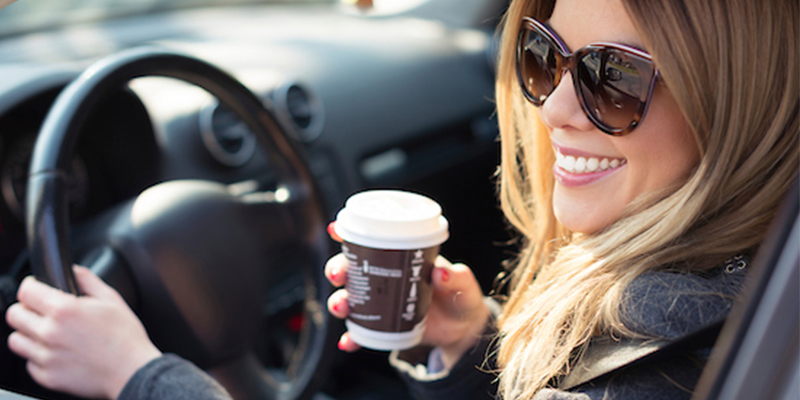 Plenty of FREE Parking.
We offer parking for shoppers in our attached, covered garage! Traveling here has never been easier.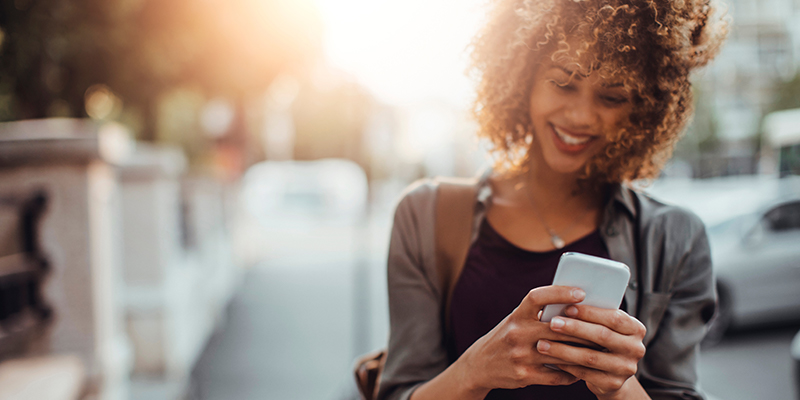 Concierge Services
Located on Level 1, near Saks Fifth Avenue OFF 5TH - We'll assist with luggage storage, stroller rentals + more!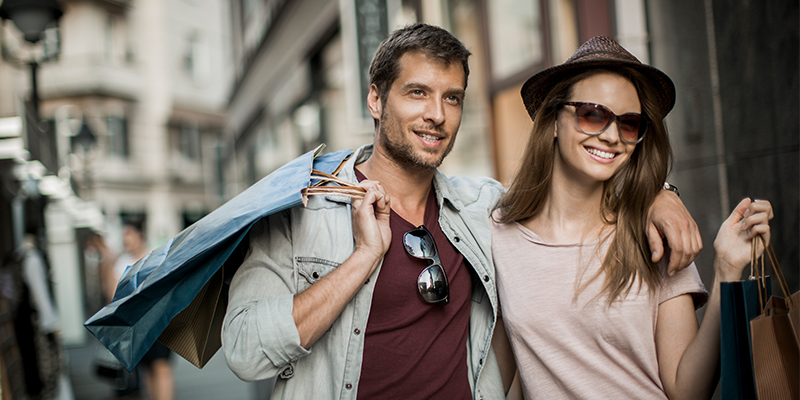 Tourism Professionals
Learn about business-to-business programs for tour operators, meeting planners, and resort and hotel partners at our newly launched Macerich Tourism website.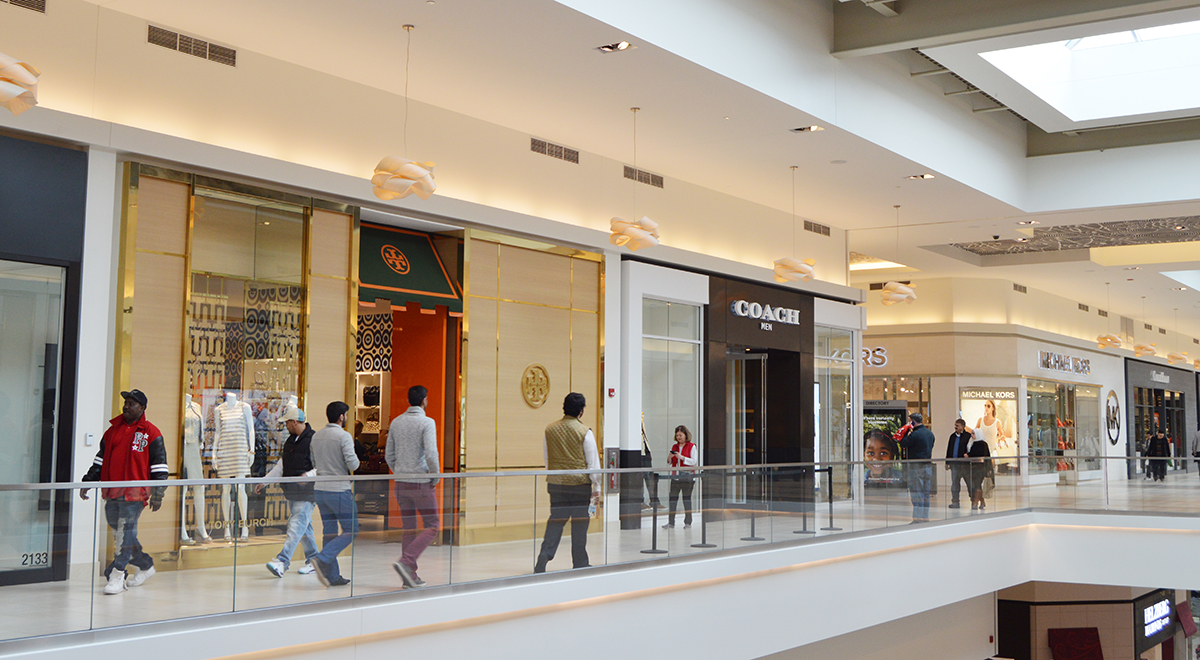 Fashion Outlets Savings Pass
Enjoy exclusive savings and special offers from participating stores and restaurants with the Fashion Outlets Savings Pass.
---
Planning a Visit
Conveniently located minutes from the heart of downtown Chicago and O'Hare International Airport, near several major hotels and attractions, Fashion Outlets of Chicago is the newest must-shop destination when visiting the Chicago area. For more information and directions, visit the links below:
DIRECTIONS:
Fashion Outlets of Chicago is located in Rosemont, IL minutes from O'Hare International Airport and downtown Chicago at 5220 Fashion Outlets Way, Rosemont, IL 60018.
Note:
If using a GPS to get to Fashion Outlets of Chicago, please use 5400 N. River Road, Rosemont, IL 60018. (This address is for the Rosemont Theater; Fashion Outlets of Chicago is located just west of the theater).
Click here for directions.
ROSEMONT ATTRACTIONS:
Village of Rosemont
The Village of Rosemont has created a thriving mecca of tourism, entertainment and convention and trade-show business, attracting visitors from around the world. Incorporated in 1956, and conveniently located five minutes from O'Hare Airport and twenty minutes from downtown Chicago, the entertainment suburb hosts an average 75,000 visitors a day. Residents and visitors alike enjoy all the amenities for which Rosemont is known, including the Donald E. Stephens Convention Center, a wide variety of hotel and dining options, the Allstate Arena, Rosemont Theatre, the lively Parkway Bank Park entertainment district and Fashion Outlets of Chicago. For more information, visit http://www.rosemont.com.
Parkway Bank Park
Rosemont's Parkway Bank Park is a 200,000 square-foot entertainment and dining complex whose 13 venues offer international cuisine, nightlife, live music and comedy, state-of-the-art film and bowling venues and
more. Located steps away from Fashion Outlets of Chicago at 5501 Park Place, the beautifully designed complex surrounds a graceful lawn that plays host to seasonal events including concerts, festivals and a winter ice rink. Parkway Bank Park offers convenient parking at its onsite parking garage. Parking is free with validation from any of the Park's venues. For more information, visit ParkwayBankPark.com.
Rivers Casino
With nearly 1,000 of the newest and hottest slots, over 50 exciting table games and seven dining options, it's no wonder Rivers Casino was recently named one of Chicago's Top 40 Nightlife Destinations. Rivers Casino is located just minutes from Chicago O'Hare International Airport and downtown Chicago at the corner of Devon Ave. and River Rd. Be sure to catch the complimentary shuttle from the Rosemont Blue Line to the casino 24 hours a day, seven days a week. Visit www.riverscasino.com for more information. Rivers Casino is your place to live a lot.
CHICAGO ATTRACTIONS AND HOTELS:
If you are planning a group visit or tour, please visit MacerichTourism.com.
---
Parking & Transportation
An attached, covered garage allows for easy access to Fashion Outlets of Chicago*
*No validation is required. No overnight parking.

TIPS FOR PARKING AT FASHION OUTLETS OF CHICAGO:
Our parking garage offers "smart" parking: open parking spaces have a green light above and occupied spaces have a red light above
A blue light above a parking space indicates that it is handicap accessible. Handicap accessible parking spaces are available on Levels 1, 2 and 3
There are digital signs on each level that indicate how many parking spaces are available on that level and the levels above
The garage has seven levels of parking
If you need to rent a stroller or utilize our complimentary wheelchairs, they are available at Concierge Services
Park on the North end of the garage to be closest to Concierge Services
The parking garage is open during shopping center hours - no overnight parking allowed
Volta Car Charging Stations - Two (2) Volta Car Charging Stations are available on Level One of the garage, across from the middle entrance to the mall.
Tesla Charging Stations - Ten (10) Tesla Supercharging Stations are available on the east side on Level Six of the garage.
Free On-Site Motorcoach Parking
CTA Blue Line
Fashion Outlets of Chicago is easily accessible via the Rosemont stop from the Chicago Transit Authority Blue Line
The shopping center is about a 10 - 15 minute walk from the Blue Line. Follow River Road South to Technology Boulevard and turn right
Complimentary Rosemont Entertainment Circulatory shuttle, operated by Pace, provides daily service to Fashion Outlets of Chicago from the Rosemont Blue Line stop
Taxi service is also available for transportation to the mall
Visit www.transitchicago.com for more information
Pace Bus
Fashion Outlets of Chicago is easily accessible via several Pace bus routes. Click the following links for map, schedule and fare information:
Route 811 Rosemont Entertainment Circulator - FREE Route
Route 303 Forest Park - Rosemont
Route 326 West Irving Park
Route 332 River Road – York Road
Route 895 95th Street – Rosemont – Schaumburg Express
Visit www.pacebus.com for more information.
Chicago Metra Rail
Fashion Outlets of Chicago is easily accessible via the Rosemont Station on the Metra North Central Service Line. From the Rosemont Station, the mall is a 5 minute walk east on Balmoral Avenue.
Getaround
Getaround is a community marketplace for people to sharecars. Users can search for cars to rent in their neighborhood and unlock carsdirectly from their phone. We currently operate in 17 US states and have over1,000 cars available to rent in Chicago.

Go to get.co/drivechi to sign up and get $50 off your first trip!